14ft Trampoline Padding
Our 14ft trampoline pads are only suitable for round trampolines.
The 14ft dimension refers to the overall diameter of the trampoline (taken from the outer frame of the trampoline.
We know that all products eventually succumb to wear and tear, the trampoline pad is no exception, even though the trampoline pad is made from high quality materials, its natural life can come to a premature end by accident.
Our Trampoline Pads: 12mm thick 26cm wide double thick weather resistant padding. The padding is a waterproof top layer vinyl, bottom layer PE and has closed-cell foam that does not absorb water or mildew or lose shape. The trampoline pad is fixed securely with toggle system, and elastic ties with hooks.
The padding is Blue in colour.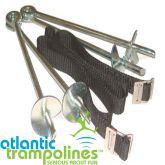 Anchor Kit

£28.80
More Info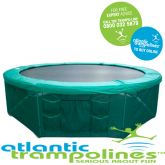 14ft Trampoline Skirt

£63.60
More Info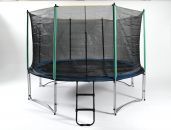 14ft Safety Enclosure (trampoline and ladder not included)

£168.00
More Info
We offer FREE next day delivery throughout mainland UK.
Reviews for 14ft Trampoline Padding