6ft Trampoline Ladder
Suitable for trampolines with a height of 18"
A trampoline ladder will give you peace of mind that bouncers are safe when getting on or off of the trampoline.
Easier access on and off of the trampoline, particularly for young children or those less with limited mobility
Non-permanent installation means the ladder can be easily removed to limit trampoline access
Plus!
12 months guarantee on ladders
FREE next working day (Mon-Fri) delivery to mainland UK
Call us 01646 622211 if you have any questions, we're always happy to help!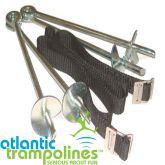 Anchor Kit

£28.80
More Info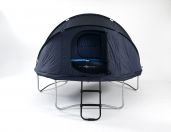 Please note: does not include trampoline

£96.00
More Info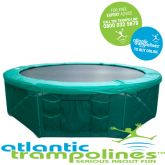 6ft Trampoline Skirt

£44.40
More Info
We offer FREE next day delivery throughout mainland UK.
We offer FREE next working day delivery (Mon-Fri) on orders recieved by midday to the mainland UK on most of our small products.
Larger and bulky items (trampolines, spas, slides & most swing sets) will usually be delivered to mainland UK postcodes within 7 - 10 working days.
Next day delivery is NOT available on any of the garden buildings.
Reviews for 6ft Trampoline Ladder