Safety Tips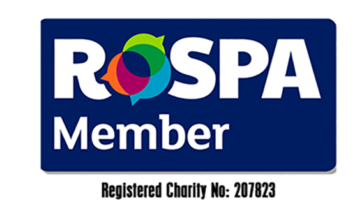 At Atlantic Trampolines we're Serious About Fun. But we're also Serious About Safety. That's why we're members of the Royal Society for the Prevention of Accidents (RoSPA).

We fully support the advice the society gives on trampoline safety, which can be found in full by clicking here.

Alternatively, if you have any safety concerns, please do feel free to call us on 01646 622 211. Our expert team will be glad to advise you on how you can minimise risk and maximise fun for all the family.
---
Common Trampoline Safety Questions
Can more than one person use it at the same time?
If you want to minimise risk then the answer is no. If the weight loading is not exceeded then it can be done, but it would be wrong of us to say this is advisable. Safest trampolining is with one person at a time and incorporating one of our safety enclosures. Collisions are one of the biggest causes of accidents on trampolines and be aware that it is usually the smallest person who gets hurt.
Do I really need a safety enclosure?
We would strongly recommend one. Using a safety enclosure will prevent the bouncer accidentally falling off the trampoline bed or jumping off when dismounting. Around a third of accidents occur when people fall or jump off a trampoline, so a safety enclosure should reduce the risk of accidents significantly.
Can my child use it safely on their own?
Again it's up to you, but our advice is that supervision reduces the risk of accidents.
Is a trampoline suitable for all ages?
Generally yes, but where you need to be especially careful is with children under 6. They are best on smaller trampolines which are designed specifically for 3+ years olds.
Do you have any other safety advice?
Stunts should not be allowed as they carry a risk of severe head or neck injury. If your children are getting adventurous, encourage them to join a local trampoline club.
Does it matter if my trampoline has rips, holes, or tears?
Yes, any of these can cause accidents. Your trampoline should be maintained in good condition at all times. If you need spare parts give us a call as we carry a huge range for all our trampolines. Our experts will simply ask you a few questions over the phone or email to find out exactly which type of parts you need.
My garden slopes, can I still use a trampoline on it?
Yes. If the slope is gentle you may not even need to level your trampoline. However, if you do find the bouncer tends to keep jumping towards the lowest end you can recess the highest legs into the ground by digging a thin trench where they touch the floor.
---
Health Benefits of Trampolining
We're supporters of the NHS Healthier Families initiative (formerly Change4Life).
NHS Healthier Families recommends that 'kids need to be physically active for 60 minutes a day, with 30 minutes of that activity taking place outside of school.'
Due to its low impact nature, a 10 minute trampoline session can burn the same amount of calories as a 30 minute run. That's up to 1,000 calories an hour!
Atlantic Trampolines
Latest Twitter Updates
The carrier we use for large items, Tuffnells, has ceased trading today without warning. This does impact some of o… https://t.co/WPdkzMHJeB

It's your LAST CHANCE to bag yourself a huge bargain in our #FebruarySale! Discounts across our range of… https://t.co/t2OW9wrT8w

💥DEAL ALERT💥 Now's your chance to grab yourself a bargain across our playhouse, summerhouse, and hobby room range!… https://t.co/HiUVb9jlI2

We've extended our #SALE of garden buildings to include sheds, summerhouses and playhouses for orders placed by 28… https://t.co/aF7ELQWZrI