About Us
Our Background
Our team started bouncing in 2005 with the aim of becoming the UK's specialist garden trampoline and accessories brand, delivering high quality trampolines, at a fair price, backed up with great customer service and a desire to go above and beyond what you would expect from an online retailer.

The pictures below after our recent success in the 2010 Canmol Wales Marketing Awards. Pictured left to right are: Stephen Davis, Andrew Jardine,Glen Smith, Jonathan Edwards, and George Monck.

Our Mission
We wanted to put as much fun into providing families with trampolines as you do from using one. We wanted to answer the question "where do you buy a trampoline for the garden?" - by providing competitively priced trampolines in a range of sizes, high levels of availability, fast nationwide delivery (next day) and excellent customer service from staff who are knowledgeable and helpful.
Our motto is "Serious about Fun".
Our Approach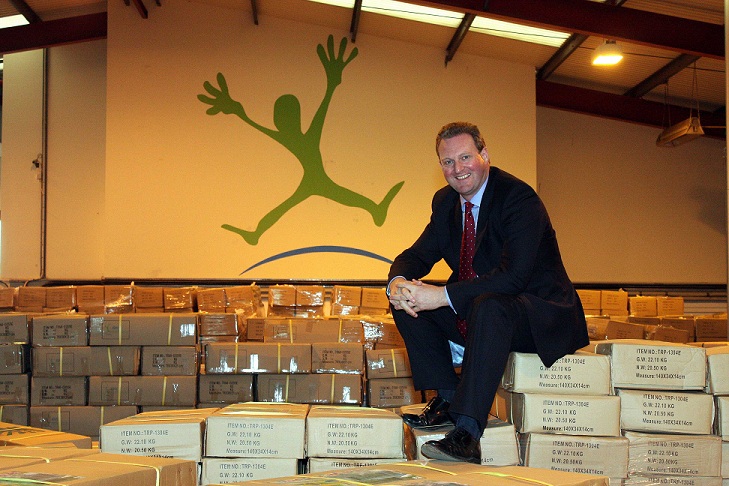 All our trampolines, accessories, and parts are stored in our UK warehouse, Bounce House, in Pembrokeshire. We deliver our products to you nationwide free of charge.
We want our brand to be known for quality and one that is fun and a bit different . We are very much an entrepreneurial business where new ideas are welcome because that is how we
started, from just a simple idea.
We love to hear from our customers, and you can see feedback in our testimonials section, so please to get in touch to let us know how you think we are doing, and more importantly what we can do better.
Atlantic Trampolines
Latest Twitter Updates
The carrier we use for large items, Tuffnells, has ceased trading today without warning. This does impact some of o… https://t.co/WPdkzMHJeB

It's your LAST CHANCE to bag yourself a huge bargain in our #FebruarySale! Discounts across our range of… https://t.co/t2OW9wrT8w

💥DEAL ALERT💥 Now's your chance to grab yourself a bargain across our playhouse, summerhouse, and hobby room range!… https://t.co/HiUVb9jlI2

We've extended our #SALE of garden buildings to include sheds, summerhouses and playhouses for orders placed by 28… https://t.co/aF7ELQWZrI