Shop by Category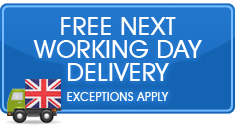 Atlantic Trampolines Latest Twitter Updates
For future use, we sell anchor kits on our website: https://t.co/4FI2NBVUxG Stay safe!

⚠️WEATHER UPDATE⚠️ With strong winds forecast for parts of the UK this weekend, make sure you secure your garden… https://t.co/a7mRaI0WwE

If you don't have an enclosure or you need a replacement, we sell replacement parts for all our trampolines! Click… https://t.co/ksfGuuohNX

⚠️SAFETY TIP #1: Trampoline Enclosures⚠️ When using a #trampoline, it's crucial that a safety enclosure is used t… https://t.co/tKASZaNefO
Playhouse Install service - Install C
Playhouse Install service - Install C
Please note: This service can only be ordered at same time as a building is ordered and cannot be added at a later date
This is the install service for the following Playhouses, SummerHouses and Hobby Rooms.
Overlap Apex with Double Doors 10x10
Please note that the installation is not available to to Northern Ireland & Eire Customers
Please Read Regarding the delivery and installation of the Playhouse.

Q: How will I know if my base for the building is suitable?
A: A suitable base must be solid, 100% level and flat. If you are unsure which base to choose for your building, you can check out the guide from our playhouse suppliers here: Choosing the right Base Guide
Q: What can I expect from my installation?
A: In order for the installation team to proceed with installing the product they need to ask you to fill in and send back the installation preparation and booking form. This will either be emailed to you if an email address has been supplied or sent out via Royalmail if no email address has been supplied. Either return the completed form using the self addressed envelope provided or send the completed back via email to [email protected]
The fully trained installation team will arrive at an agreed time and date and will ask if you have any questions before they begin their work

.

When the team has finished, they will ask you to check over the product to ensure that you are completely happy with the installation.

All debris and rubbish will be removed from site after the installation has been carried out by our team.

Q: How long will the installation take once I have submitted my form?
A: Once they have received the completed form a member of their installation team will contact you within 48 hours to arrange a suitable installation date.

Q: Will the installation team treat my building once its been installed?
A: If your building comes pre-treated, then this will be done in their factory (check the product description if you are unsure). The installation team will put up the building ensuring to install windows and roof felt, however they will not treat your building. You will need to treat your building within 3 months.

Q: What maintenance is required on my building?
A: Please check out our suppliers website for further information on this, Playhouse, Shed & Summerhouse Maintenance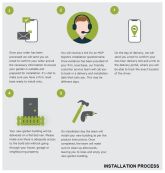 We offer FREE next working day delivery(Mon-Fri) on orders recieved by midday to the mainland UK for most of our products and a paid trampoline installation service is available for customers within 20 miles of our Pembroke Dock warehouse. We are unable to give a designated time of delivery and deliveries can be anytime between 8am and 6pm.
Reviews for Playhouse Install service - Install C