Shop by Category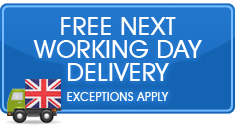 Atlantic Trampolines Latest Twitter Updates
For future use, we sell anchor kits on our website: https://t.co/4FI2NBVUxG Stay safe!

⚠️WEATHER UPDATE⚠️ With strong winds forecast for parts of the UK this weekend, make sure you secure your garden… https://t.co/a7mRaI0WwE

If you don't have an enclosure or you need a replacement, we sell replacement parts for all our trampolines! Click… https://t.co/ksfGuuohNX

⚠️SAFETY TIP #1: Trampoline Enclosures⚠️ When using a #trampoline, it's crucial that a safety enclosure is used t… https://t.co/tKASZaNefO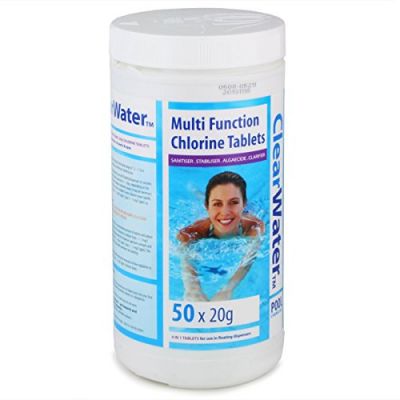 Clearwater Spa Mini Multifunction Chlorine Tablets, 50 x 20g
Product Description
Clearwater 1 Kilogram Multifunction Mini Tablets are an incredibly simple way to maintain clear and hygienic hot tub water. The Multifunction Mini Tablets treat your spa water in a number of ways. As well as containing chlorine, which kills bacteria and other bacteria, by disinfecting water, the tablets also contain an algaecide solution. Many hot tub owners only use algaecide when algae has invaded their hot tub but water treatment tablets are a fantastic way to defeat algae before it has become visible to the eye. Another benefit of the Clearwater Multifunction Mini Tablets is that they contain a water clarifier. Some debris and particles that find their way into water, such as dead skin and algae, are too small to be trapped by the hot tubs filter system.
Includes 50 x 20g individually wrapped tablets

Slow release tablets contain chlorine, algaecide & clarifier

Suitable for pools under 15ft & hot tubs

Suitable for use with Bestway Chemical Floater 5in

1 Kg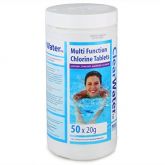 We offer FREE next working day delivery(Mon-Fri) on orders recieved by midday to the mainland UK for most of our products and a paid trampoline installation service is available for customers within 20 miles of our Pembroke Dock warehouse. We are unable to give a designated time of delivery and deliveries can be anytime between 8am and 6pm.